By Jairo Garcia, Kresge Implementation Fellow, Second Nature
(This article appears in the February, 2013 issue of The ACUPCC Implementer)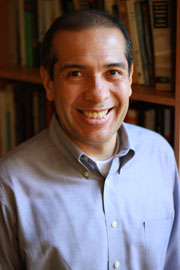 My name is Jairo Garcia and I am thrilled to be part of the Second Nature team as the ACUPCC Implementation Fellow. My primary responsibilities are to assist and support Minority-Serving Institutions (MSIs) and Under-Resourced Institutions (URIs) signatories of the ACUPCC to advance your institution's commitment to carbon neutrality, implement sustainability practices in curricular initiatives and support your community partnerships. Also joining the Second Nature team is Axum Teferra. Axum is the ACUPCC Membership and Engagement Fellow, and will be sharing responsibilities in providing implementation support. Our positions were made possible by The Kresge Foundation through Second Nature's "Sustainability Leadership, Capacity Building and Diversity Initiative".
Read more