Focusing on Resilience

Colleges and universities across the United States are beginning to assess the potential for climate impacts on their operations, curriculum, research and community partnerships, and developing plans to address these impacts.

With a wide range of climate change-related risks ranging from water challenges and increasing heat days to sea level rise and human health issues (see our U.S. climate impacts page), the imperative for colleges and universities to play a role in adapting their campus, and providing resources to surrounding communities, has never been more pressing.
The Opportunity & Challenge
Higher education institutions can play a critical role in fostering an intellectual and action-focused leadership resource for their communities. The leadership challenge for these institutions will be to ensure the viability and resilience of their own communities, and prepare tomorrow's leaders to implement adaptation solutions across the nation. Increasingly, we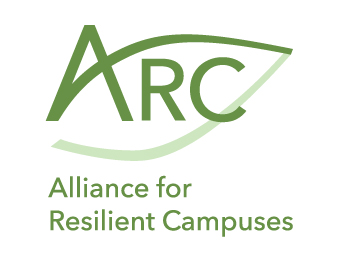 are hearing requests from higher education institutions for useful and tailored resources on climate impacts, tools or examples for resilience implementation, and clear guidelines and analysis for the most usable and responsible approaches. In order to facilitate the emergence of sound adaptation and resilience practices in higher education institutions (and beyond), foster community engagement around these issues, and further develop curricula and research, Second Nature, along with our partners, is beginning to develop a program of activities to meet these needs.
It is clear that adaptation and resilience planning will be better accomplished via collaborative approaches. Second Nature is leading a national cooperation among colleges and universities to facilitate more resilient campuses and communities called the Alliance for Resilient Campuses.
---
Resources