October 21, 2009
by Alyssa Pandolfi, Second Nature Intern
Today, Colin, Rima, and I went out to the Farmers' Market in Government Center to get local, fresh, and absolutely delicious food. In addition to standard fruits and vegetables, some of the vendors at the Farmers' Market sell jellies, jams, honey, meat, flowers, and baked goods. Throughout the harvesting season, I've been to the Farmers' Market almost every week to stock up on fresh food. I don't know if I'm biased towards local food, but I swear, it
tastes better
than store bought food. It is always fresh and so colorful! Another bonus--because it hasn't been sitting in a refrigerated truck for 24+ hours to get shipped--food from the farmers' market almost always lasts longer than store-bought food. Unfortunately, the market will be closing in late November and won't re-open again until late spring. I wonder how my roommates would feel about starting a compost bin in our kitchen and a
hydroponics
operation in the bathtub...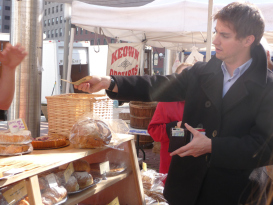 Colin exchanges his SN paycheck for some delicious cranberry walnut bread!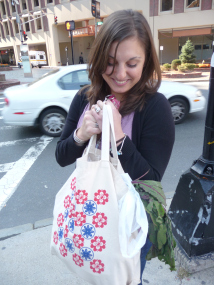 Fresh, local food = Happiness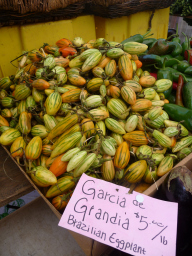 Brazilian eggplant? Look out Tony, it looks like Team Germany is recruiting some allies in the battle against Italians...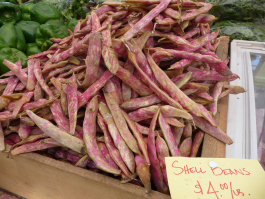 Cool beans! (haha, actually they are called Cranberry beans)
Jellies, Jams, and Honeys, OH MY!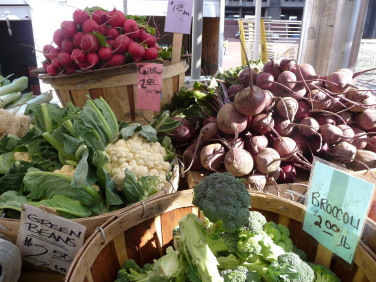 More veggies