by Ryan Peters, Second Nature Intern
As more institutions begin to realize the huge financial potential that can be unlocked through energy efficiency projects, Second Nature has been looking for opportunities to open this potential to institutions that can benefit the most from it.
To do just that, Second Nature and the Sustainable Endowments Institute (SEI) are partnering to offer an opportunity for American College & University Presidents' Climate Commitment (ACUPCC) signatories to jump-start their Climate Action Planning. This month, we're inviting a select group of 30 Minority-Serving and Under-Resourced Institutions to participate in a special pilot program, providing free/reduced cost access to the Green Revolving Investment Tracking System (GRITS) web tool, developed by SEI. Thirty-nine ACUPCC signatories are already using GRITS, allowing these institutions to track the financial and environmental progress of their energy reduction projects on campus.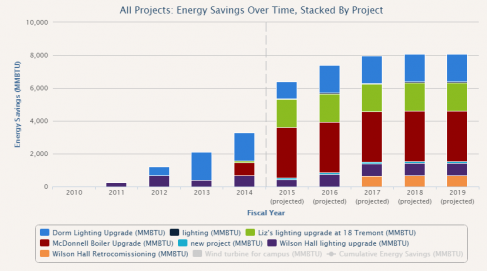 Through the GRITS platform, users can track and manage the financial progress of their Green Revolving Fund while also tracking the energy, carbon, and cost savings of individual projects. The flexibility of GRITS allows it to both assess the performance of previously implemented projects and to demonstrate the potential cost-savings of future projects. Using a minimal amount of input data, the platform calculates savings through the entire project life cycle, savings that can then be recycled into the revolving fund to finance future projects.
Read more