by Dr. Anne Waple, Vice President, Second Nature
Normally, being at the top of the list is a good thing, but when it comes to ranking the Earth's annual temperature, we'd prefer to see ourselves somewhere lower on that particular chart. NOAA and NASA scientists announced on January 16th 2015, that 2014 was the warmest year on record for the globe since records began in 1880.
Of course, this is notable for many reasons:
Firstly this demonstrates the continuation of a trend - all of the top ten warm years have occurred since 1998, and nine of the top ten have happened since 2002.
The most recent decade is the also the warmest decade on average.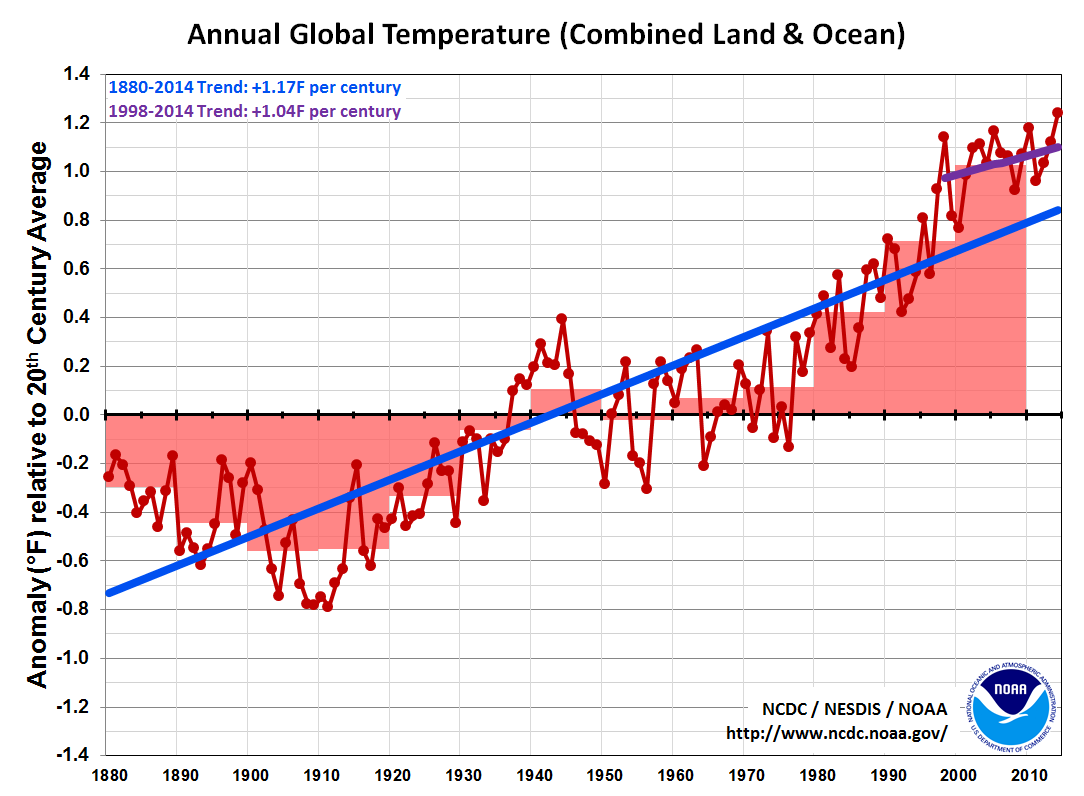 Every year since 1997 has been above the 20th Century average. And globally, there has been no month that has been below the long-term average in twenty-nine years. Yep, twenty-nine years. That means almost half of the global population has never experienced a month where the global temperatures were below average.
However, perhaps the most notable point about this year's record is that in no month during 2014 were there El Nino Conditions. This is the first time since 1990 that we have had a record warm year without El Nino conditions occuring for at least part of the year. Typically El Nino conditions will elevate global termperature, but this year, the Earth's warmth had no such push. So 2014 clearly demonstrates the influence of the ongoing and underlying trend towards globally warmer temperatures as a result of increasing greenhouse gases. 
Read more