by Chris O'Brien, Director of Higher Education Programs, Altenex
Altenex is a corporate partner of Second Nature
The time has never been better for colleges and universities to make the switch to renewable energy, for three reasons:
Economics
First, the costs of renewable energy have plummeted, making them financially attractive on a wide-scale for the first time ever. For example, between 1977 and 2014, the price per watt of silicon photovoltaic cells has dropped from $76.67 to a mere thirty-six cents. Meanwhile, the cost of wind energy in the U.S. has dropped, on average, from 55 cents per kWh in 1980 to five cents per kWh at the end of 2012, resulting in unprecedented growth in both industries.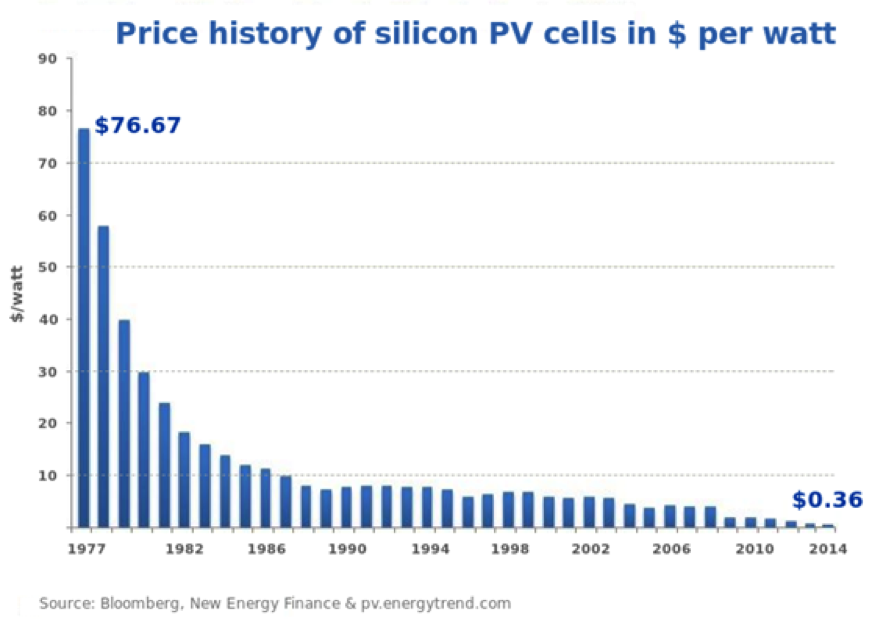 Read more