November 11, 2009
by Georges Dyer, Senior Fellow, Second Nature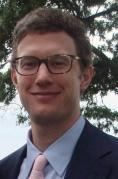 Last Friday Tony and I had the privilege of heading up to beautiful Freeport, Maine (in a Prius ZipCar, of course!) to meet with a group of college and university presidents who had gathered for a sustainability-themed meeting of the Maine Higher Education Council.
Unfortunately, we were not able to attend the full session, but we did catch a bit of Leith Sharp's talk on Strategic Leadership for Campus Sustainability and Energy Efficiency, which was terrific. We had a great lunch meeting with Presidents from around the state, discussing how they might work together to tackle the tough problems of climate action planning, incorporating sustainability into the educational experience of students in all disciplines in a meaningful way, and catalyzing a new kind of 21st century sustainable economic development from the higher ed sector.

From left to right: Mitch Thomashow (President, Unity College); Tony Cortese (President, Second Nature); Len Tyler (President, Maine Maritime Academy); Catherine Longley (VP of Finance and Administration, Bowdoin College); Barbara Woodley (President, Kennebec Valley Community College); Joyce Hedlund (President, Eastern Maine Community College); Sharon Kuhrt (President, Central Maine Medical Center); Theo Kalikow (President, University of Maine at Farmington); Donald Zillman (President, University of Maine at Presque Isle); Not pictured: Thom Johnston (President, New England School of Communication); Allyson Hughes Handley (University of Maine at Augusta)
Ideas discussed included: working with faculty to create a vision of a sustainable economy in Maine and 'backwards planning' from that vision to realize it; launching a faculty certification program in sustainability; and creating a purchasing consortium to support local organic farming operations. Whatever the direction it takes, there was general agreement that they were likely to accomplish more in a cost-effective manner by working together.
Maine already has an active network for collaboration around sustainability through the Green Campus Consortium of Maine, primarily geared towards staff and sustainability coordinators. More proactive engagement from presidents and chancellors could go a long way to accelerate this great work and help make it clear that sustainability needs to be a strategic imperative for institutions of all kinds to stay relevant in the coming decades.
We look forward to supporting this kind of collective action and hope it may serve as a model for groups of colleges and universities in other states and regions around the country.