February 16, 2010
by Georges Dyer, Senior Fellow, Second Nature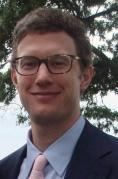 A couple of weeks ago I had the opportunity to visit Unity College – "America's Environmental College" – in Unity, ME, where I met with about a hundred of the students in the Environmental Challenge class.
My talk – part of the Lapping Lecture Series – focused on some of the national and international trends we see in Education for Sustainability (EfS) from our perspective here at Second Nature.
I emphasized how there is a strong trend in society toward making a sustainability perspective a prerequisite for competent leadership. I described some of the steps that colleges and universities across the country are taking to ensure that our graduates are equipped with an understanding of sustainability principles so they're not left at a competitive disadvantage when they enter the global workforce.
I focused quite a bit on the American College & University Presidents' Climate Commitment (ACUPCC) and the importance of both top-level commitment from the president as well as the need for leadership to emerge from all levels of the organization if institutions are going to be successful in implementing the Commitment, achieving climate neutrality, and providing the education and research needed for the rest of society to do the same.
The LEED Platinum Unity House at Unity College
We had plenty of time for Q&A and the students had some great questions. In particular, one noted how even with a lot of commitment on campus to sustainability and the community employing systems-thinking andorganizational learning tools, there are roadblocks – and wondered if I could suggest any approaches to overcome them.
I didn't have a silver-bullet response to that one, but I talked a bit about the importance of dialogue and how we can think about conversation as a business tool. Focusing on true dialogue is an important part of continually learning together and fostering alignment towards a meaningful vision, especially if the vision is as important and difficult as achieving climate neutrality and creating a sustainable society. This kind of organizational development towards sustainability can be challenging, but it can also be a great way to get people excited, bring a community together, and improve the overall health and effectiveness of an organization.
Afterwards, President and First Lady Thomashow were kind enough to treat me to an excellent dinner of Maine fish at the Unity House – a beautiful green building that uses no fuel, has net-zero carbon emissions, and earned a LEEDPlatinum rating from the USGBC. We talked about the great progress they're making at Unity, and their conceptualization of the Nine Elements of a Sustainable Campus – an excellent way for any institution to ensure it is approaching the sustainability challenge in a comprehensive and effective way.