April 15, 2010
by Georges Dyer, Second Nature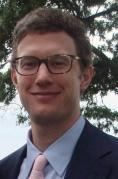 On Thursday, April 7th, 2010, an historic event took place in Atlanta, GA – Spelman College, on their Founders Day, unveiled the first LEED certified building for new construction on an historically black college, achieving a LEED Silver rating.
Dr. Beverly Tatum (President), Art Fraiser (Director of Facilities Management), and David Freidman (US Green Building Council representative) spoke about the efficient features of the building, such as non-toxic and repurposed materials, efficient HVAC systems, a white roof (to reduce heat gain), and efficient lighting.
The Spelman ceremony (and student-guided tours of the building) also served as the kick-off for first of three Building Green Learning Institutes in 2010 developed by the UNCF Institute for Capacity Building and made possible by theKresge Foundation.
This program demonstrated what a ground-swell of activity there is around sustainability on HBCU campuses. Despite disproportion barriers, they are ahead of the curve in many ways, and poised to lead the way forward towards a sustainable society. It also set the stage for the next two Building Green Learning Institutes in Minneapolis, MN from May 6-8, 2010 and in San Antonio, TX from June 10-12, 2010. The Minneapolis event will focus on tribal colleges, many of which are also out in front in terms of sustainability. More details are available at www.campusgreenbuilder.org/BldgGreenMSIs
After seeing the tangible progress on Spelman's campus (and hearing the enthusiastic endorsement of this 'best dorm on campus' from all of the Spelman women we met) there was a reception, where we heard from Felicia Davis of the UNCF Institute for Capacity Building and many of the other people who worked with her in organizing the event.
We also heard from Reverend Gerald Durley, who inspired the crowd by showing the connections between social justice and environmental justice – and the opportunities that exist for the new green economy to invigorate communities of color and provide good, green collar careers that put people from these communities ahead of the curve.
On Friday morning, Dr. Elfred Anthony Pinkard, Executive Director of the UNCF Institute for Capacity Building, shared how he and others from Dillard came to UNCF, after helping to get that campus back on its feet post-Katrina, and how they have built the program and launched the Building Green Learning Institutes with theThurgood Marshall College Fund, the American Indian Higher Education Consortium, the Hispanic Association of Colleges and Universities, and Second Nature.
Dr. Pinkard introduced Tony Cortese, President of Second Nature, who spoke about the big-picture context of why creating a sustainable society is essential for continuing and improving our modern civilization for all, and leaving behind a habitable planet for future generations – and how not doing so would be a social injustice of epic proportions. He spoke also spoke about how higher education is driving progress toward sustainability through initiatives and organizations like theAmerican College & University Presidents' Climate Commitment (ACUPCC), theAdvancing Green Building initiative, NWF's Campus Ecology, the Energy Action Coalition, and AASHE.
Felicia then introduced panel facilitator Jewell Harper from the EPA, who is working closely with Spelman College to make it a flagship campus for sustainability – that will integrate the campus built environment and curriculum content – and leverage that work by fostering a network of minority serving institutions to do the same.
Ms. Harper introduced Art Fraiser, who spoke about spoke about Spelman's process to move towards sustainability and how they plan to move from taking 'baby-steps' to taking more giant steps and enact their tag line – "a choice to change the world." Spelman incorporated sustainability into the strategic planning process and its vision organized around three components – Scholarship, Society, and Infrastructure. They've got their LEED dorm, a comprehensive energy management policy, and a carbon footprint analysis (with support from a Southface "grant-to-green" award). He closed with a brilliant leadership principle of "multiplying yourself through others."
Next George Bandy, VP for Sustainability at Interface reminded everyone that colleges that are not incorporating sustainability into their infrastructure and education are doing their students a disservice because they won't be prepared for 21st century careers. Interface isn't even talking to job applicants that don't understand sustainability and cyclical industrial processes. He talked about how organizations need to move past "silo-ism" and change the dialogue on campus. He talked about the importance of productivity in supporting the core-business of universities – educating good and productive citizens – and how green buildings and sustainability initiatives improve productivity. He talked about how sustainability initiatives attract funding.
Then James Moyer, Assistant VP of Facilities Planning at Grand Valley State College told the story of how the lowest funded institution in Michigan built a LEED Gold building in 2004, and another LEED Silver in 2005 – the second project went much more smoothly due to the movement up the learning curve. In 2008 they started four more LEED buildings. These buildings are paying for themselves, attracting students, funding, and accolades. And the students are driving more and more projects – from cleaning up a 19th century dump to enlisting the help of a local farmer to create a campus garden.
An engaging question and answer session followed, diving deeper into facilities management, and the fundamental importance of involving students in all sustainability initiatives. Vita Pickrum Associate VP in the Division of Institutional Advancement at Delaware State University and member of the Steering Committee for the AASHE STARS program shared the benefits of participating in it.
The rest of the next two days were filled with exciting and informative panel sessions. Highlights on Friday included a luncheon presentation from Dr. Carlton E. Brown, Presdient of Clark Atlanta University, which is aggressively taking on the sustainability challenges and recognizes how doing so will improve its neighborhood, its community, its graduates and its long-term success and viability.
The evening keynote was from Majora Carter, founder of Sustainable South Bronx and CEO of the Majora Carter Group.
Majora is a spectacular leader (and speaker, her 2006 TED talk is a must-see) who is helping poor communities in New York, West Virginia, Detroit, New Orleans, and North Carolina develop green economies.
Saturday included a session on climate action planning facilitated by Matt Williams Sustainability Manager atAuburn, Lisa Madry and Carly Queen from NWF, and myself and an eco-charrette on how to envision and create plans for a sustainable campus in large groups.
The participants wrapped up, provided feedback and reflections on the experience and laid out plans for the next Building Green Learning Institutes, which will take place in Minneapolis, MN from May 6-8, 2010 and in San Antonio, TX from June 10-12, 2010.
Read more about this event on the Campus Green Builder blog.