September 18, 2015
By Sue Hall, CEO, Climate Neutral Business Network, on behalf of the #CleanEnergyU community
So what does it take to successfully move towards a cleaner efficient energy future? Particularly when, to be effective, many of these clean energy solutions require active collaboration between multiple stakeholders in our communities – from campuses, residents, companies, architects, utilities, non-profit leaders, and beyond?
This fall, #CleanEnergyU, the virtual dialogue which brings together students and faculty from campuses across the country with international clean energy leaders, is asking this question. Campus leaders have considerable insight into how to build this clean energy future in community. They know the kind of leadership qualities that will foster the collaboration and partnerships that are needed. So this fall, #CleanEnergyU is inviting leaders from colleges and universities to join along with their students, faculty and a host of clean energy leaders to discuss campus and community clean energy leadership with the #CleanEnergyU dialogue.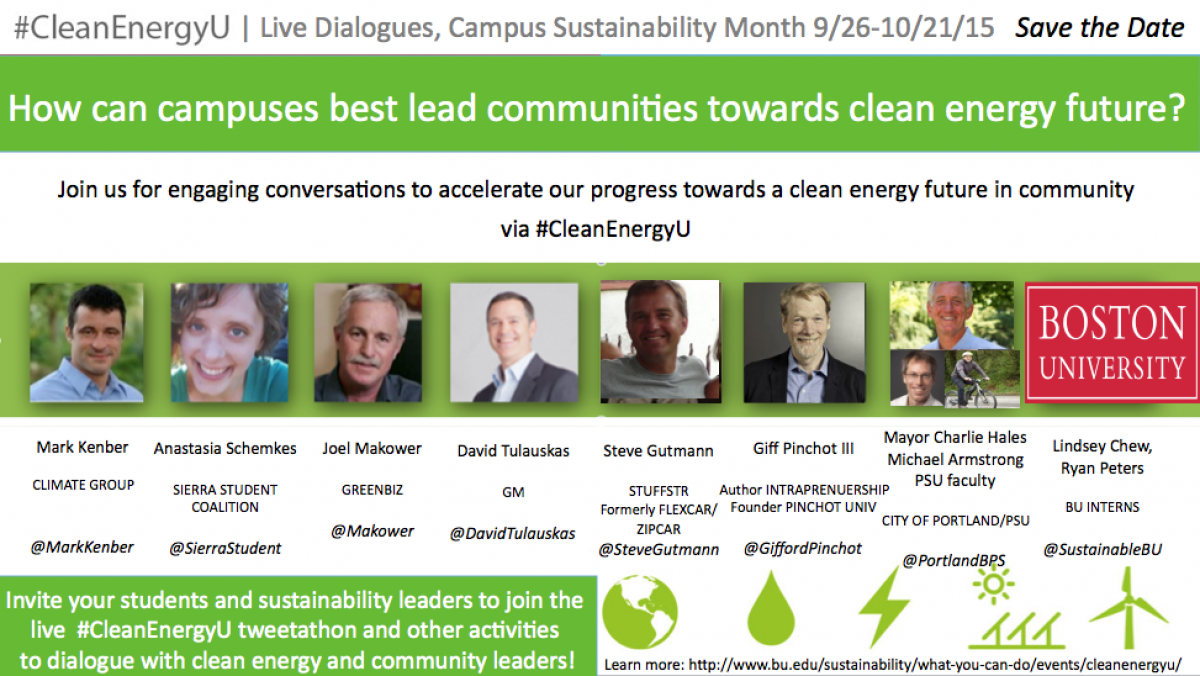 Students at Boston University (BU) first helped convene this #CleanEnergyU dialogue because they recognized that campuses can be powerful innovation hubs within communities to help drive change. However, they also called out the fact that they lacked a virtual forum in which to engage directly with clean energy leaders to accelerate everyone's efforts by learning and exchanging best practices.
"The magic of #CleanEnergyU is that it invites the collective curiosity and subsequent action of millions around the world, launching us all into the global sustainability discourse" suggests Lindsey Chew, BU intern and student leader. "It is both unique and necessary because it is inclusive, recognizing that all of our voices are valuable in leading to a clean energy future, whether we are a student or CEO."
The resulting #CleanEnergyU dialogue has been surprisingly successful: it was top trending on Earth Day 2015, and engaged dozens of campuses and clean energy leaders (amassing 8 million media impressions along the way).
This fall's dialogue will again include the live "tweetathon" where international clean energy speakers convene (from their respective desks and twitter handles) at #CleanEnergyU to come into conversation about how we can best move to a clean energy future in community. You can join leaders such as Mark Kenber, CEO of Climate Group, and David Tulauskas from GM by participating in the live dialogue on October 21 online at #CleanEnergyU.

The #CleanEnergyU core dialogue questions, however, have proved too thought-provoking to remain exclusively online: campuses and companies alike have convened post-it wall conversations where participants share responses to the dialogue core questions on walls and chalk boards – and send selfies of their thoughts to #CleanEnergyU. By clustering their results, campuses like Valencia College have discovered that their students' vision prioritized electric/hybrid vehicle solutions so that, as Sustainability Director Resham Shirsat recognized: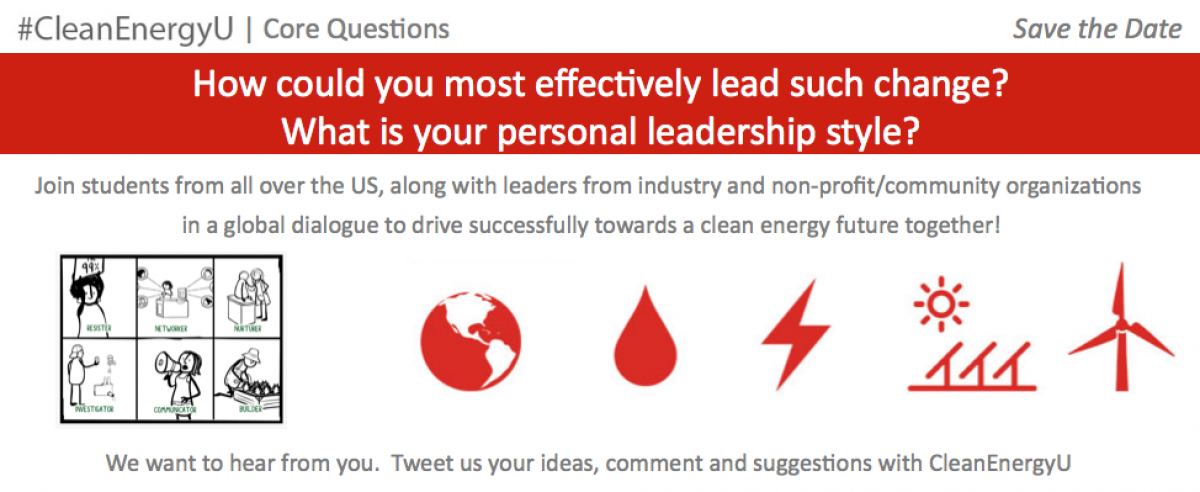 "we could now expand upon this post-it wall information (through student focus groups) to provide justification for further funding and expansion of the electric vehicle infrastructure. So this post-it wall process has also been a great way for me, as a sustainability director, to listen to and document students' voices – and bring them directly to the administration to advocate for their priorities."
Others have taken the discussions into more in-depth workshop and classroom discussions, following the example of the Sierra Club with its #seizethegrid campuses last Earth Day. Another classroom dialogue was so thought-provoking that Grand Valley State University student Zachary Sompel shared his insights publicly with the U.S. Green Building Council (USGBC) community – prompting GreenBiz to now invite students to submit their clean energy insights for potential publication this fall on their website.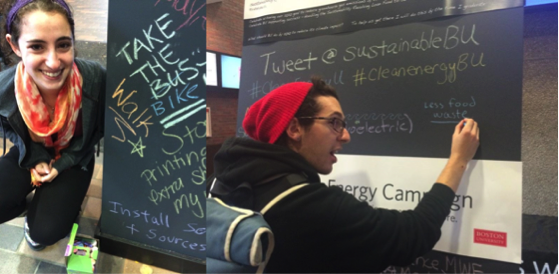 Even Chevrolet, which helped convene the #CleanEnergyU dialogue through its Campus Clean Energy Campaign – opening the door for universities to receive carbon market funding to accelerate their progress towards a lower carbon energy future – held its own dialogue on Earth Day. Lindsey Chew from BU was:
"struck by how our campus #CleanEnergyU Post-It dialogue inspired others to engage their communities in the clean energy conversation for action. It is especially exciting to see a company like Chevy to follow suit!"
Campuses are welcome to encourage their communities to convene their own creative workshops, create post-it walls and share their selfies as we engage in this fall's dialogue.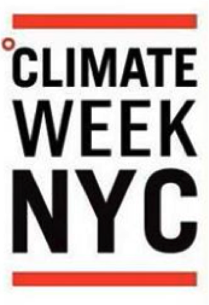 For those campus and student leaders located close to NYC, you are also invited to join us for our Climate Week kick off workshop on September 26 at the ImpactHub, NYC. This open invite, free event provides the opportunity to engage directly with international Climate Week leaders in a highly interactive workshop that will chart creative solutions that all workshop participants believe will help overcome the most pressing barriers we face in community to better deliver our desired clean energy future. For those not able to attend in person, questions can still be shared virtually via #CleanEnergyU.
So we invite you to share your expertise, your insight, your questions and creativity – as we forge the next conversation at #CleanEnergyU to help us drive successfully towards a shared clean energy future in community.