October 16, 2009
by Rima Mulla, Communications Associate, Second Nature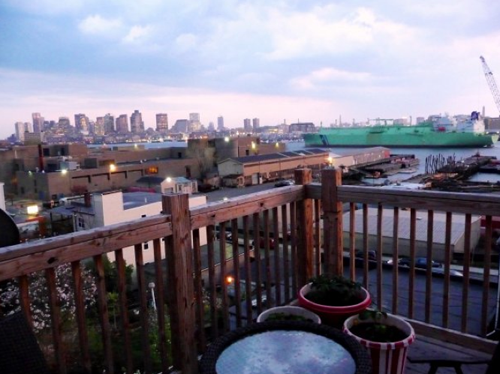 East Boston is a great neighborhood to live in. It's colorful, it's affordable, and most importantly it's within a stone's throw of downtown Boston. No, really -- check out the view from my deck!
The distance from my apartment to 18 Tremont is only about 3 miles. I catch a bus right outside my front door down to the T Station, and from there it's a mere 5-6 minutes to Government Center. All told, I spend between 40-50 minutes on public transportation each day. I really can't complain about my commute...
... except that I wish I could bike to work! Particularly for No Impact Week, but in general, too.
Unfortunately, bicycles aren't allowed in any of the harbor tunnels that connect East Boston to downtown, and even if I were courageous enough to bike on the Tobin Bridge (Route 1 on the map below), I'm pretty sure it's not permitted there, either.
So while I'd love to be able to eliminate my use of mechanized transportation during No Impact Week, I'm going to have to make some compromises. My plan is to put on the sneakers and walk the 20 minutes to my T station, then take the train one stop across the harbor (rather than the three stops to Government Center) and walk the rest of the way. Weather permitting.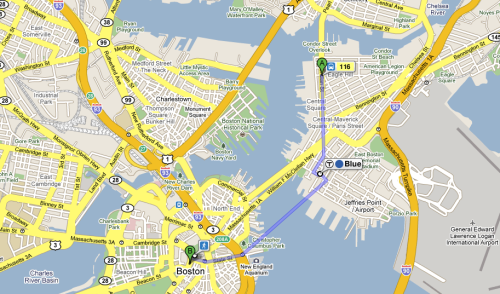 So no making fun of me in my office attire + gym shoes, ok?