Creating an Intentionally Designed Endowment
Leaders from nearly 100 organizations gather to discuss strategies to reduce risk and increase returns while aligning endowment portfolio investing practices with organizational mission.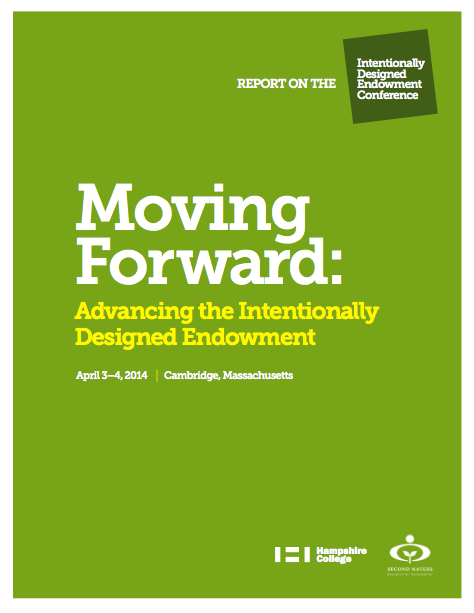 Over the past fifteen years, sustainability has increasingly become a strategic imperative for all organizations.  On a crowded planet with complex challenges ranging from resource scarcity to climate change and income inequality to political unrest, there are a myriad of risks and opportunities that affect all aspects of an entity's activities.  Increasingly, endowed tax-exempt organizations are realizing that these dynamics extend to their investment portfolios.
On April 3-4, 2014, Second Nature and Hampshire College convened a group of high-level stakeholders to explore a wide variety of approaches to aligning higher education and foundation endowment investment portfolios with their institutional mission and environmental, social, and governance (ESG) goals.  The report from the Intentionally Designed Endowment conference is now available.  It captures the event outcomes and opportunities for moving forward:
Moving Forward: Advancing the Intentionally Designed Endowment
Read more